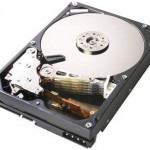 Magnum Computers offers a variety of Data Recovery services, if you have a dead laptop or PC and need the Data Recovered and moved to a new computer, or a failing, clicking, or unresponsive hard Drive we can get the data back. The initial Diagnosis is free and depending on the degree of difficulty and the amount of Data to recover determines the price.
Data Recovery from all types of media: Hard Drives, Flash Cards, Memory Sticks, External Drives
Level 1 – $80-$200
Level 2 – $160-$300
Level 3 – $400 and up  (Level 3 Failures Require Lab – HD Rebuild and Recovery)
In the event we are unable to recover your Data, there is No Charge!
Your Data is Valuable! Backup When you can.
System Crashed? We will get you up and running!
Troubleshooting and Software Problems
Networking, Wireless and Router Setup
Hardware Diagnostic and Repair-Our Technicians Carry Parts with Them
Upgrades-Speed up your System!
Data Recovery! We can Recover Lost Data