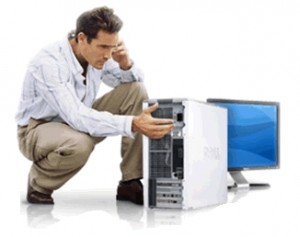 We specialize in Onsite Computer Support and services for our residential clients in all of South Orange County. We offer top-notch quality support and service at competitive rate prices for all your computer service, repair and computer consulting needs.
Home Computer Repair Services
Are you sick of taking apart your PC and bringing it to a repair shop every time it needs service-only to wait a long time to get it back? Our trusted home computer repair technicians will come directly to your home to solve your computer troubles right on-the-spot. Simply call us to select an appointment time to fit your schedule. We offer same day service.
PC Upgrades
Is your computer a few years old? Is it slow booting up? Are you running out of hard drive space? We can breathe new life into your PC by upgrading some of its critical components. Even if your system is fairly new, you can still upgrade your PC to accommodate your growing collection of digital photos, movies, files, or video games. Have questions about whether or not you should upgrade? Call us Today!
Computer Networking
If you have more than one PC in your home, have you considered networking them together? A home network allows your computers to share photos, documents, and videos, and even an internet connection. Even better, a wireless network is the cutting-edge way to connect all of the PC's and laptops in your home. Wireless networks are perfect for people who want to connect laptop and desktop computers or for people who don't like to be tied down. And when you go wireless, you won't have the inconvenience of tripping over messy network cables.
Malware and Spyware Removal
Does it seem like your computer has a life of its own? It could be a virus or a trojan. No matter what kind of computer you have, you always need the most up-to-date Anti-Virus software. Not only do Anti-Virus programs protect your computer from crashing, but they also prevent you from accidentally passing the infection to other computers of family and friends when you send e-mails or share files. If you're unsure about which virus software to install or how to configure it, just give us a call!
Residential Computer Problems require a different approach, often the customer may need guidance on how to use a program or configure the settings. We spend the time to help each client to use their computer effectively.
Call Us and get your PC problem Fixed Today!
System Crashed? We will get you up and running!
Troubleshooting and Software Problems
Networking, Wireless and Router Setup
Hardware Diagnostic and Repair-Our Technicians Carry Parts with Them
Upgrades-Speed up your System!
Data Recovery! We can Recover Lost Data