We have Complete Computer Networking Services Available: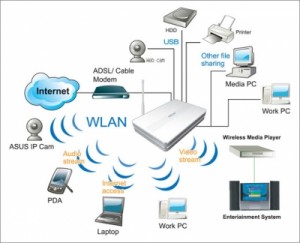 Troubleshooting Internet or Local Area Networking (LAN).
Setting up Wireless Networks, Wireless Printers, and Wireless Devices.
Configuring Wireless Security and preventing Unauthorized Access, WEP, WPA, WPA2, Firewalls.
Network Cabling and Wiring
We can design a network for you from the ground up carrying through to the implementation and maintenance stages and setup a variety of Equipment to help you maintain your Information Technology Systems and Computers.
We can solve any Network or Connection Problem!
Setup Wireless Networks
Configure Network Security
Install CAT5 Wiring
Setup LAN and File Sharing
Setup Wireless Printers
Install Extenders to reach distant computers